06 Dec

Textile

MEETING ALL YOUR CHALLENGES

HunterLab instruments deliver perfect color control even with variations in fabric rolls and dispersed global facilities.  Our instruments offer numerical color values ensuring that shades are completely consistent from roll to roll, and plant to plant. We even offer instruments designed to measure larger fabric areas for more precise results. They give you fast, dependable color answers throughout the manufacturing process. HunterLab offers the broadest range of solutions in the industry including portable, benchtop or online instruments tailored to every need and budget.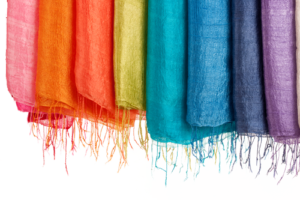 INDUSTRY-LEADING INNOVATION AND EXPERIENCE
HunterLab instruments combine rock-solid reliability with innovative human eye technology for color perfection. It's all backed by sixty years of color measurement leadership and support giving you the truest color quality in the world from the company whose founder pioneered color quality control.
Many HunterLab spectrophotometers are versatile enough to accommodate most applications of color measurement. However, based on our 60 + years of experience and our customers' uses, these particular instruments are most suited for this industry application.
40% of our customers prefer this instrument because of its compact design and integrated display, so does not require a PC and external software.
10% of our customers select the hand-held MiniScan EZ because it is rugged, lightweight and ergonomically designed and travels anywhere, from the lab to the production line, indoors or outdoors.
HunterLab's next generation SpectraTrend HT spectrophotometer takes color quality control to its highest level with 0/30 design for ultimate precision.
30% of our customers select this instrument for its extended wavelength measurement and its ability to measure both reflected and transmitted color of samples that are transparent to opaque.
If you are unsure which instrument type is right for your samples, please call or email us for technical support and we will be happy to assist you in making the proper instrument selection.